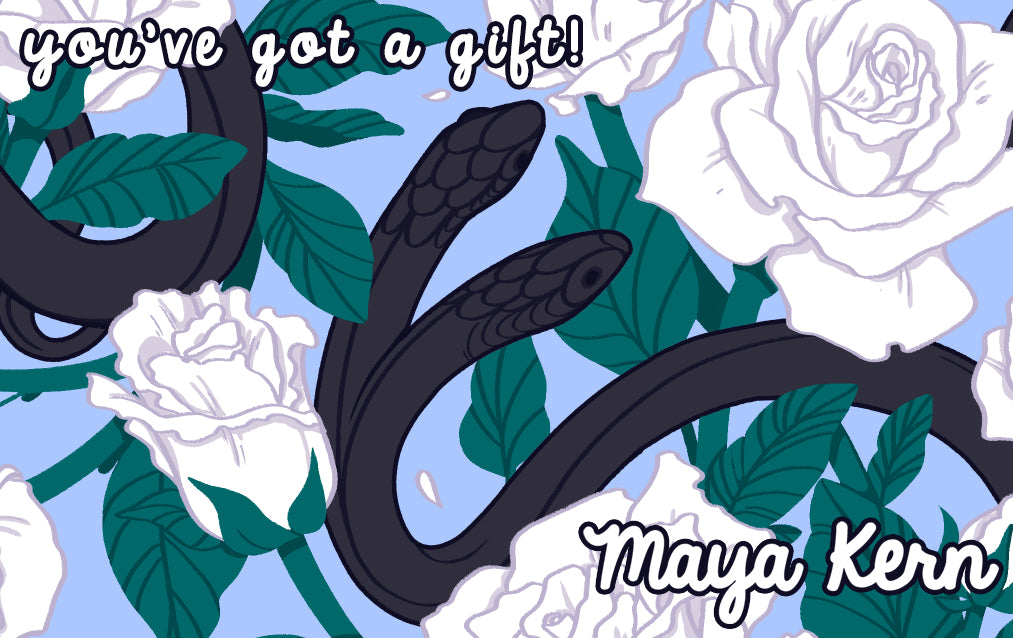 Maya Kern
Gift Card
Sale price
$10.00 USD
Regular price
A digital gift card to be used in our store at any time
Note: While we used all the default denominations, we added some custom denominations:

$60: one button-down shirt with domestic shipping
$70: one midi skirt with domestic shipping
Review of gift card.
So I was hoping to get an actual gift card to give my daughter in law for Christmas. I emailed you and you never responded to me. When we printed it off the copy won't let us read the QR code. My husband has printed it 3 times and it's yet to work.
When you spend $100 it would be nice to have an actual gift card to give.
Is there a better way to print it so the code can be read or is there any way to get an actual card?