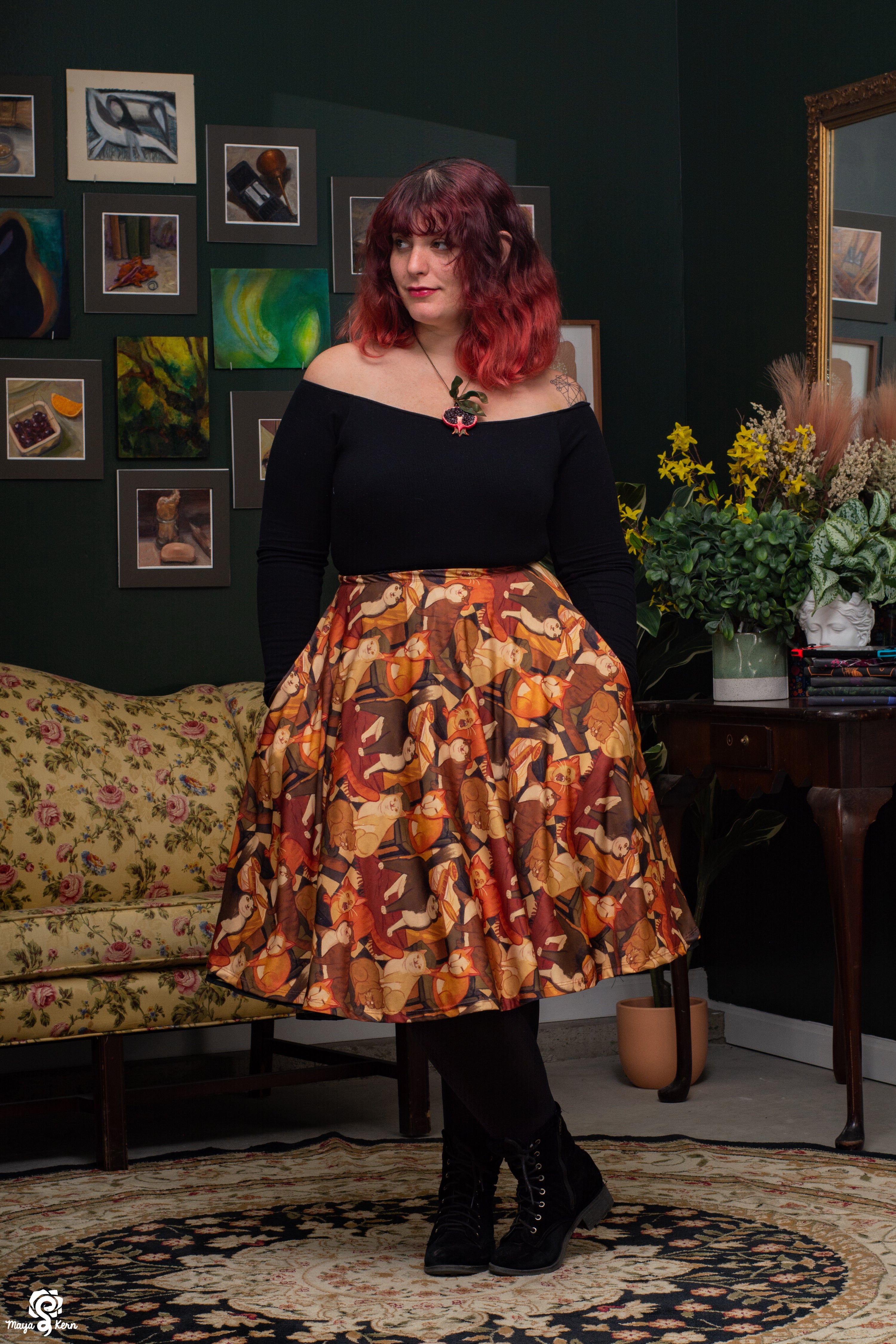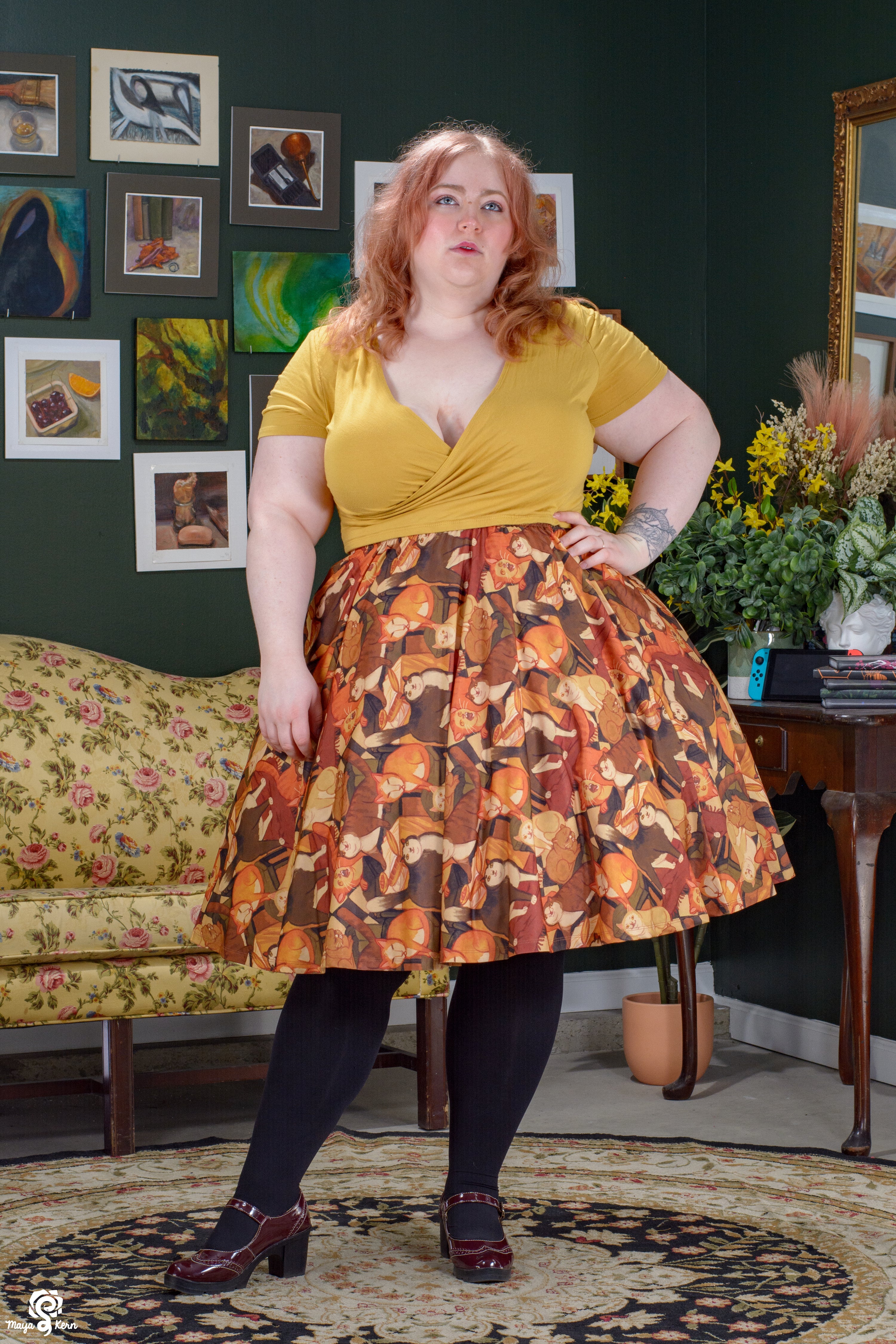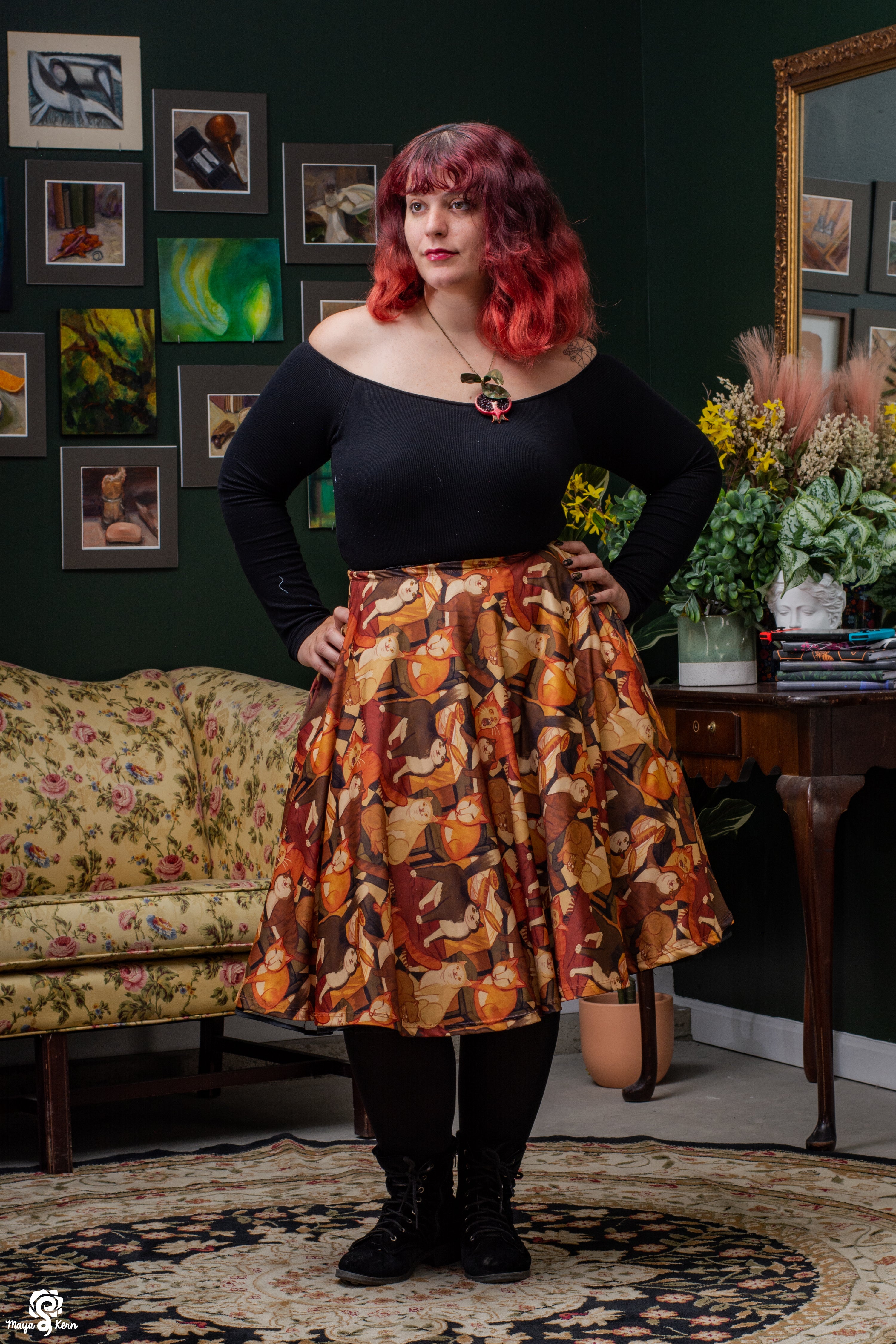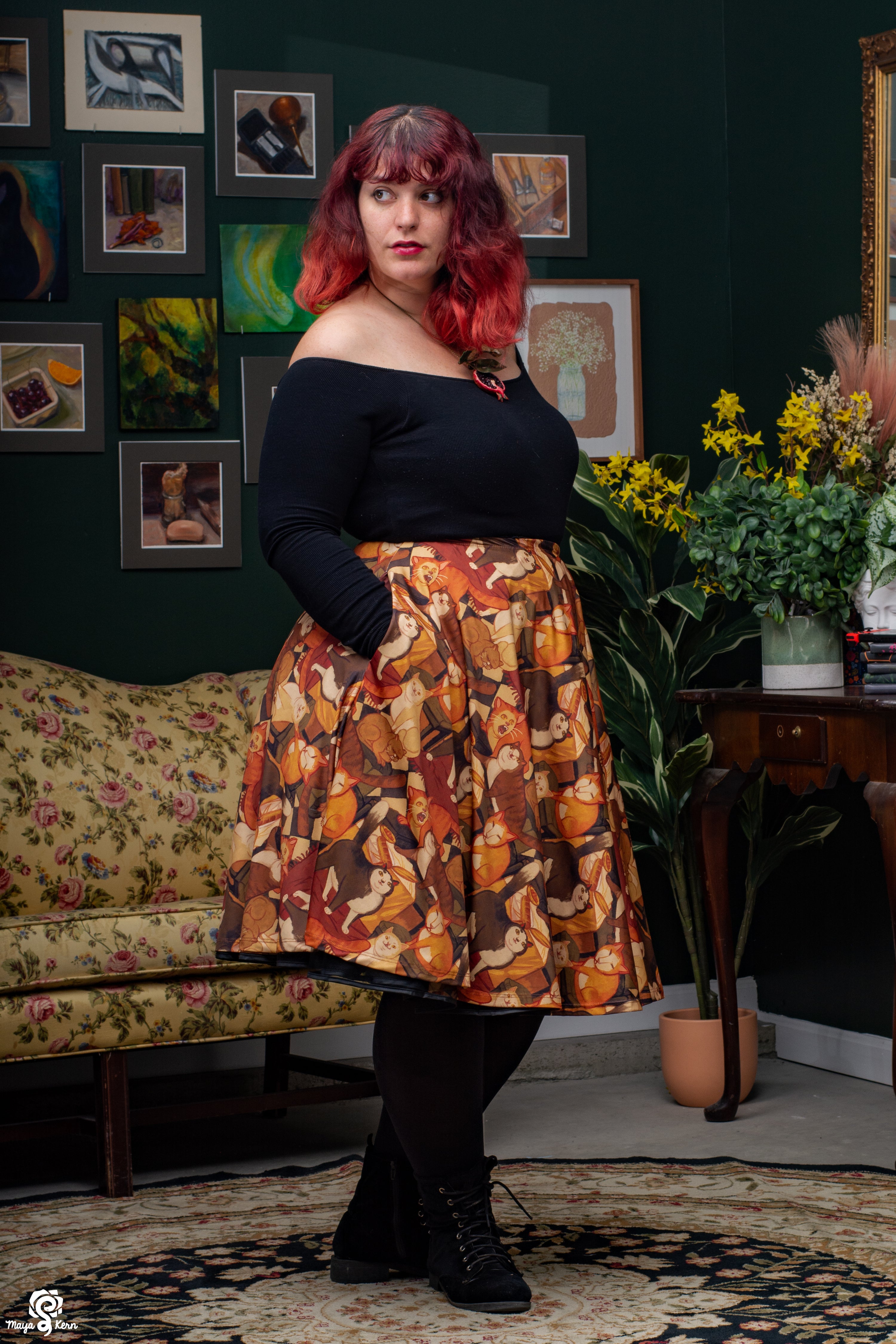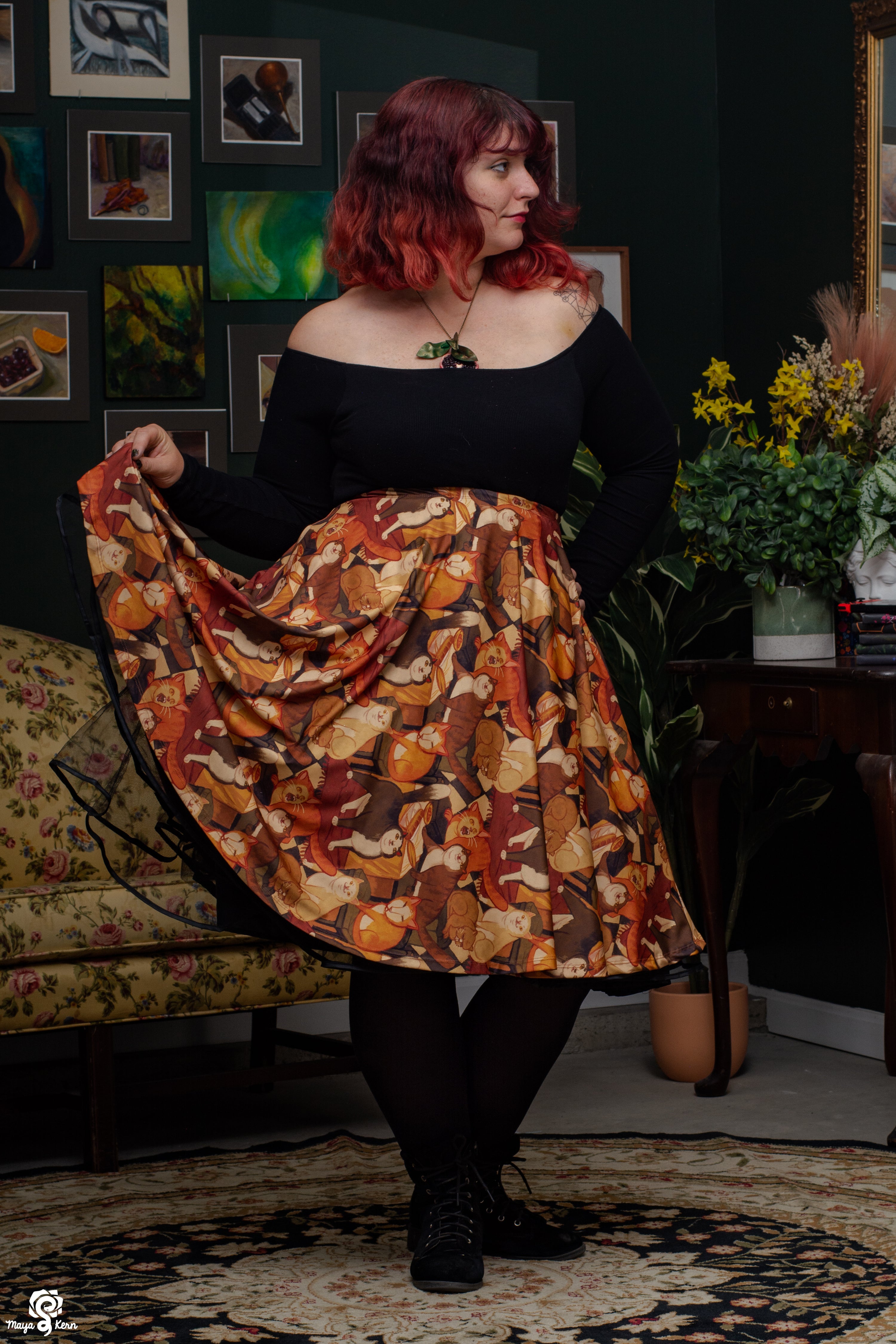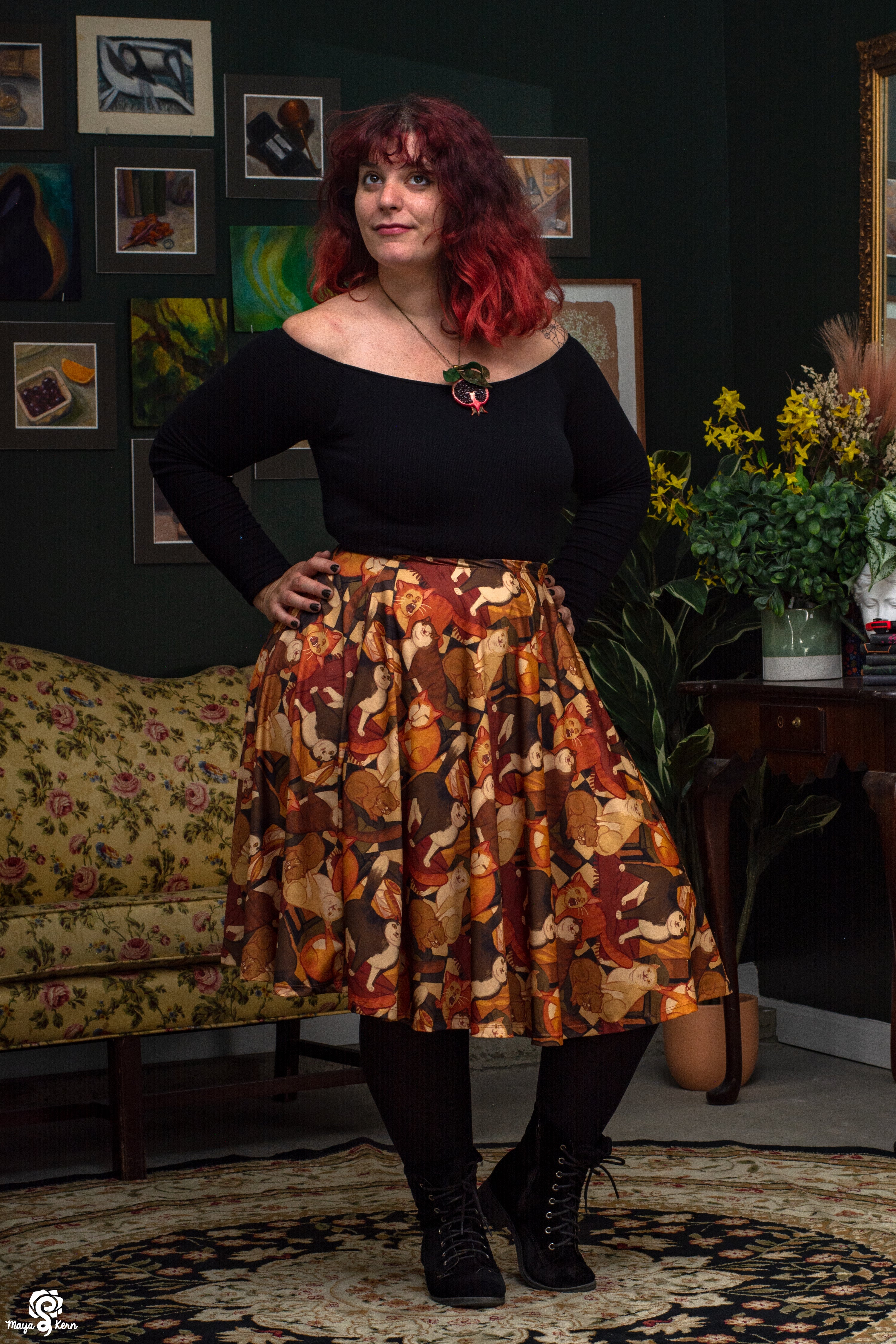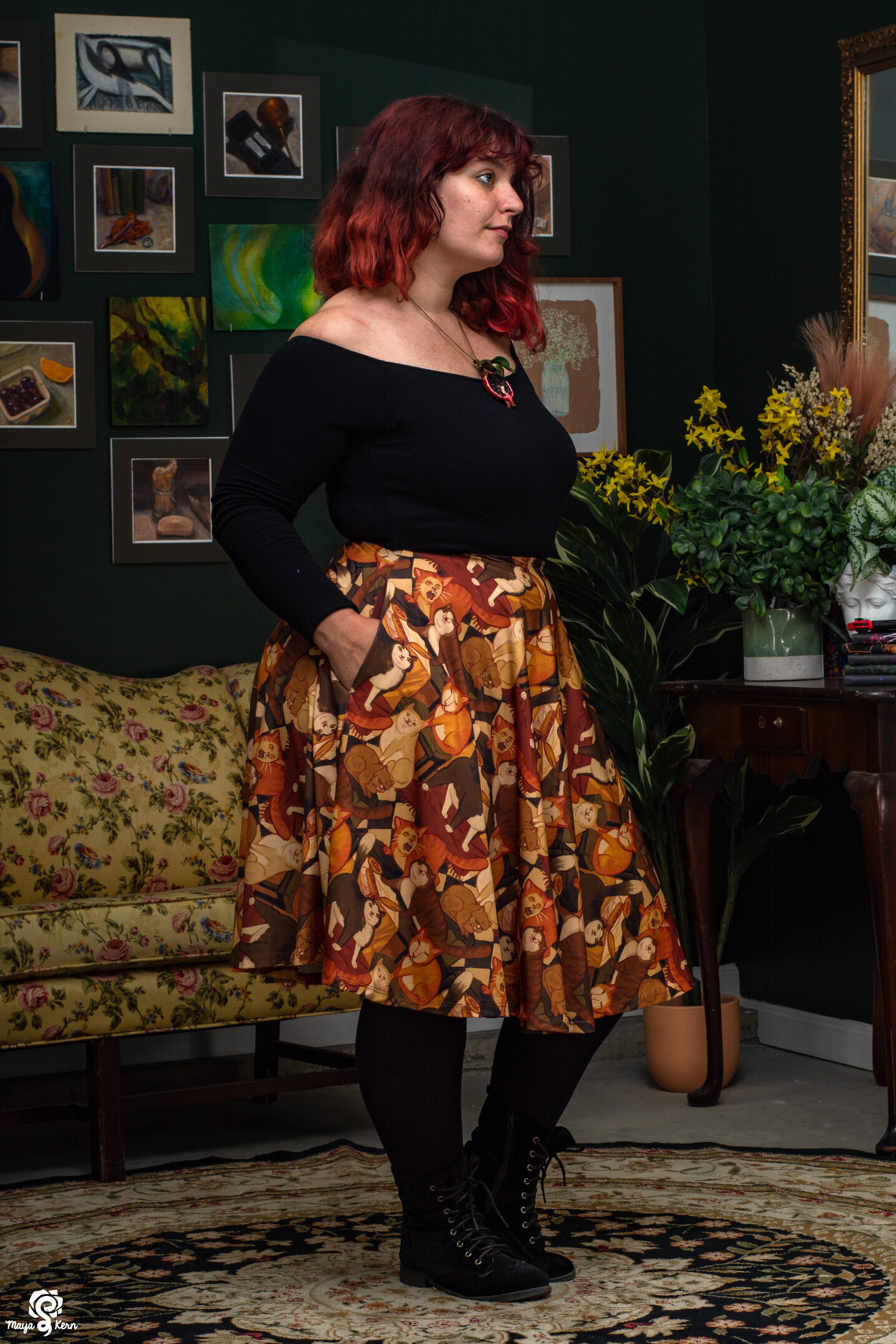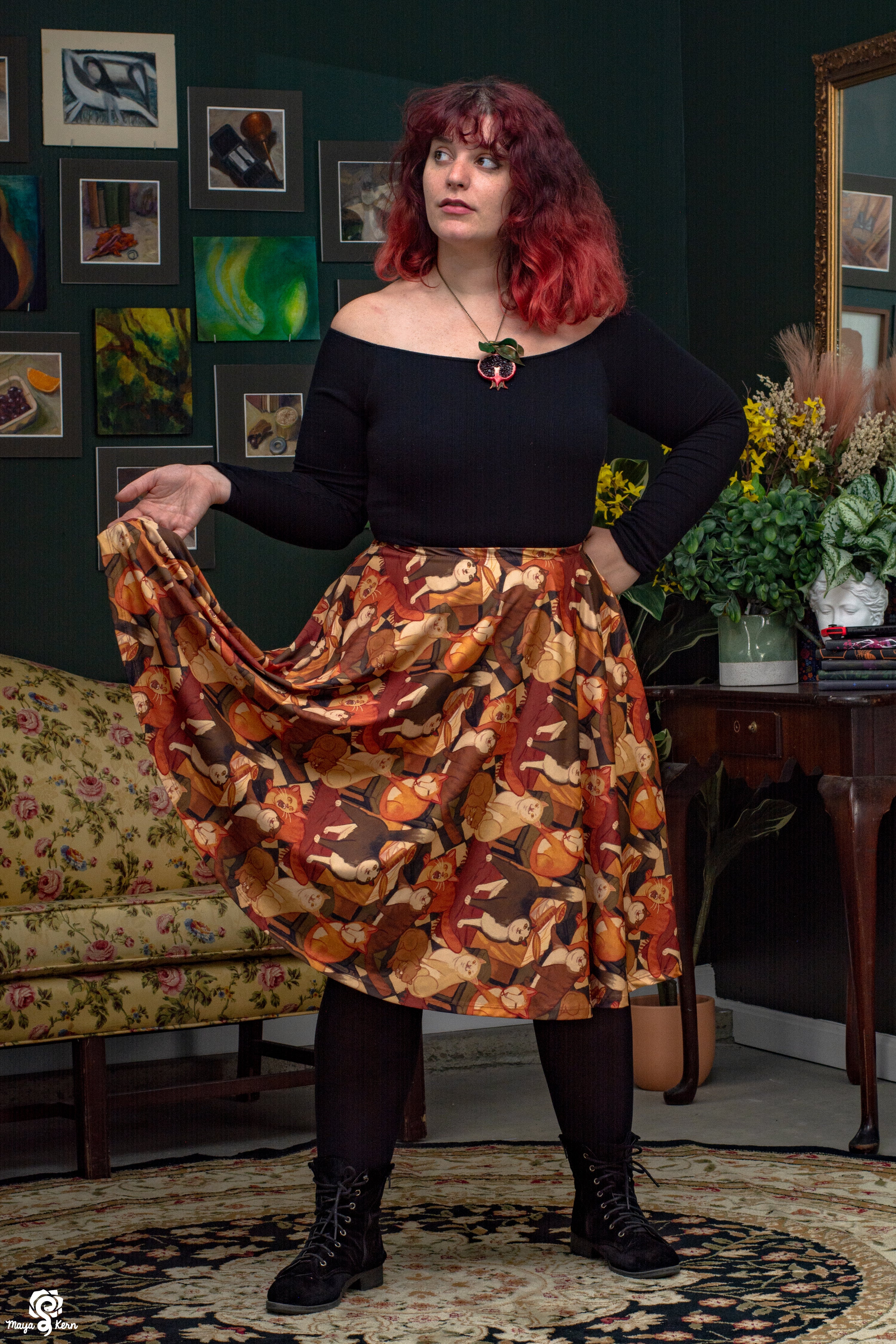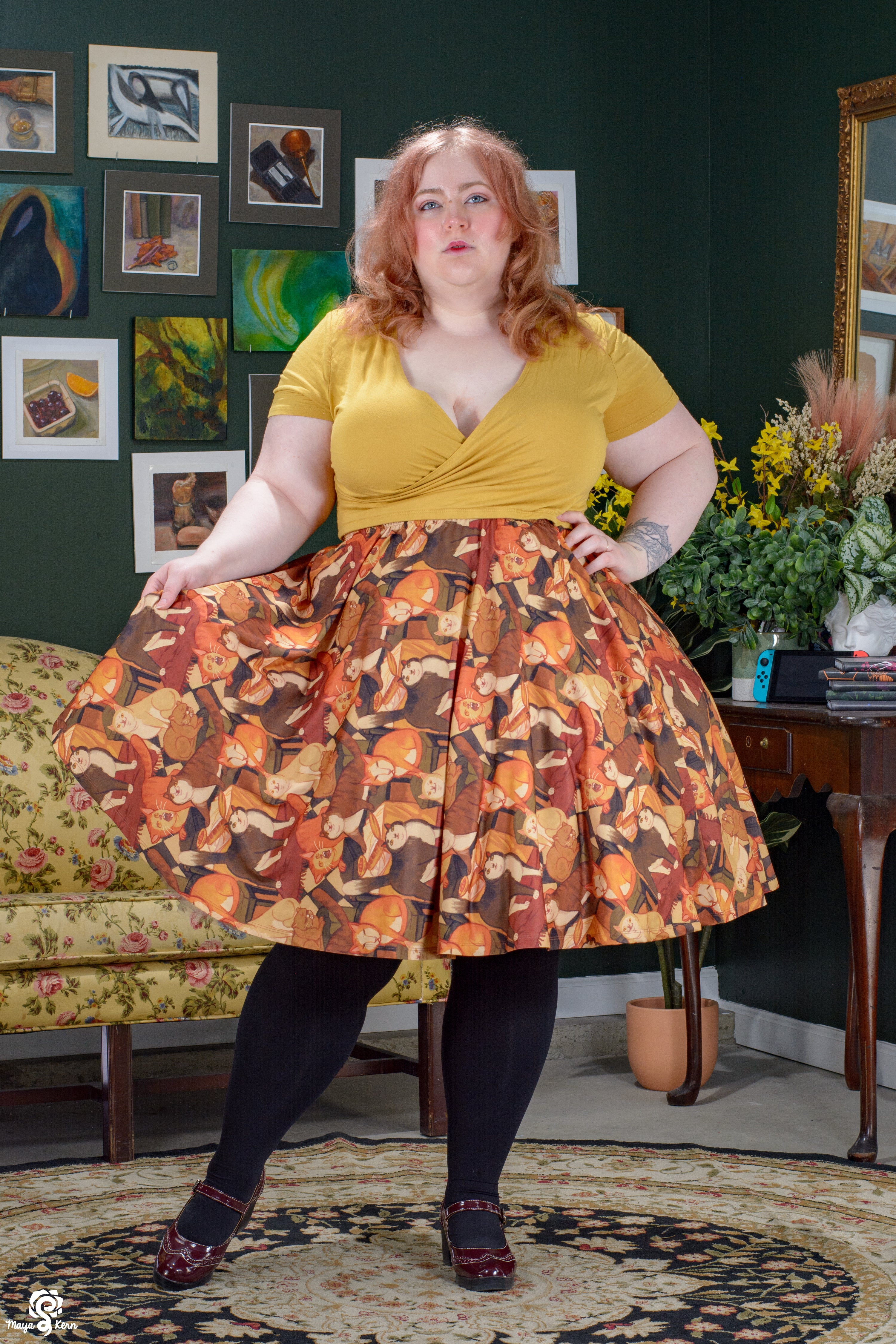 Maya Kern
Ye Olde Cats Midi Skirt
Sale price
$40.00 USD
Regular price
$60.00
Stretchy circle skirt featuring my Ye Olde Cats design. These skirts have pockets large enough to fit your phone, DS, Switch, hands, and maybe a small cat.  Petticoat not included.
These skirts come in four sizes:
SIZE A
15-30" (38cm-76cm) waist
25″ length
SIZE B
30"-45" (76cm-114cm) waist
25″ length
SIZE C
40"-60" (101cm-152cm) waist
25″ length
SIZE D
55"-70" (139cm-216cm) waist*
27" length
*There was an issue with our manufacturer that resulted in them sewing these size D skirts significantly smaller than planned
These skirts are very stretchy and the sizes have a lot of overlap! If you can't decide between sizes it comes down to preference; a smaller size will fit tighter and may stay up easier if you plan on filling your pockets, and a larger size will fit looser!
These skirts are made of a polyester/spandex blend
Made in Turkey in a Supplier Ethical Data Exchange and OEKO-TEX Standard 100 certified factory. SEDEX certifies ethical labor practices and OEKO-TEX Standard 100 certifies responsible textile production, ensuring there are no harmful substances present.
Maya
Wearing skirt size B, shirt size 2XL
Height: 5' 5" (165cm)
Bust: 52" (132cm)
Waist: 42" (106cm)
Hips: 58" (147cm)

Ariel
Wearing skirt size A, shirt size L
Height: 5' 5" (165cm)
Bust: 41" (104cm)
Waist: 30" (76cm)
Hips: 50" (127cm)

Devin
Wearing skirt size A, shirt size S
Height: 5' 7" (170cm)
Bust: 32" (81cm)
Waist: 27" (68cm)
Hips: 37" (94cm)
--CARE--
Wash skirts in cold water and tumble dry normally.
this skirt is literally the cutest
i just genuinely love this skirt so so so so much!!!! i get so many compliments wearing it and it just looks amazing!!
Amazing!
I get people doing a triple take
1) ooh pretty fall skirt
2) oh! It's cats!
3) oh! It's WEIRD cats
I love it
Cats Galore
Fantastic skirt - comfy, great twirl action, massive pockets and covered in hilarious cat faces
Who could possibly want more?
Truly excellent
The skirt is so comfy, fun, and super cute. I'd happily live in it!
SO CUTE
I had been holding out on buying a skirt till I got a new job, and I got one just in time to buy this lovely one!! IT'S ADORABLE!! I've never had so many compliments on a skirt and will for sure be buying another one on my next payday!
I picked size B, my waist is around 37in and it fit perfectly! The pockets are amazing, it's great to have a skirt I can carry stuff in without needing to wear jean shorts under it lol.