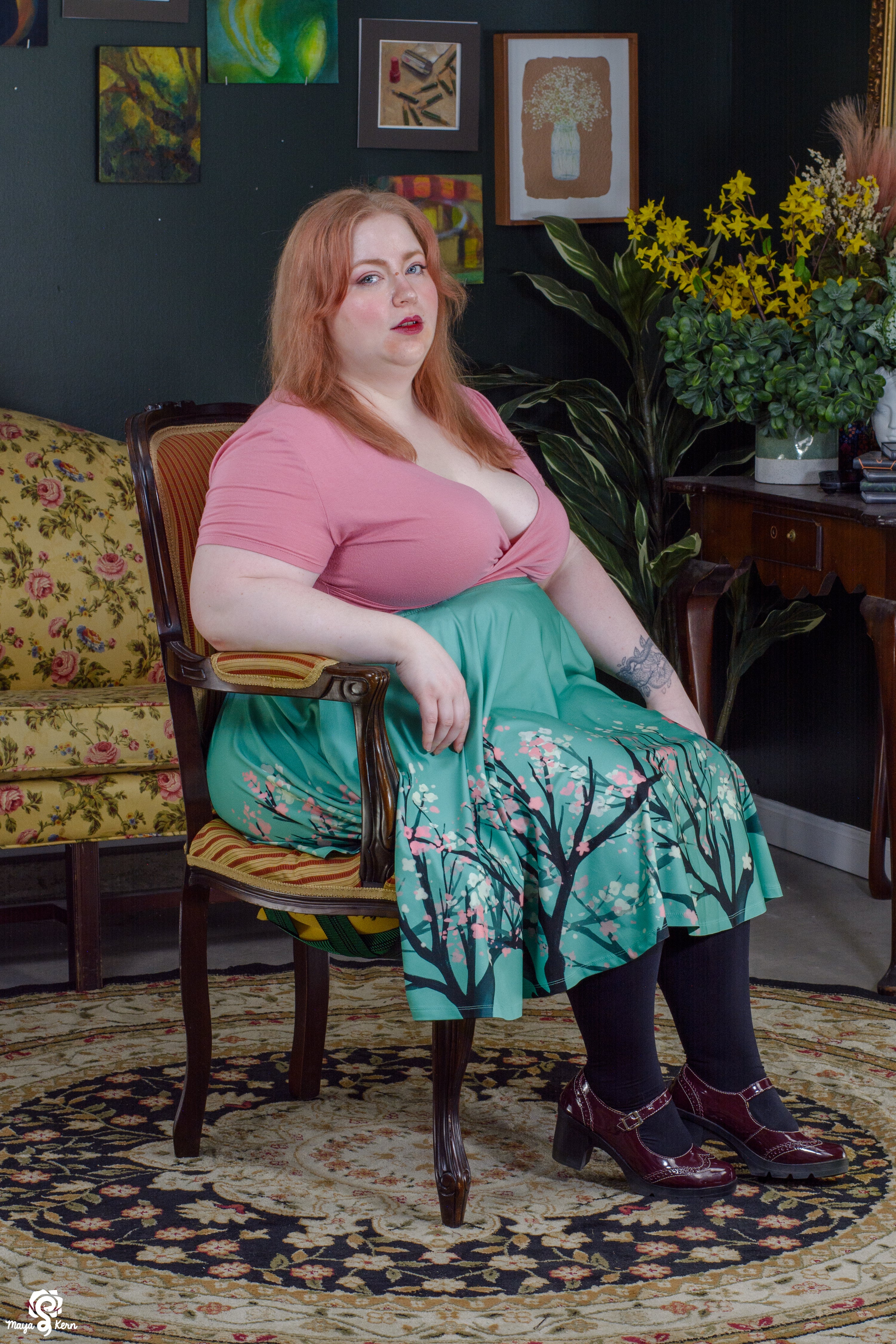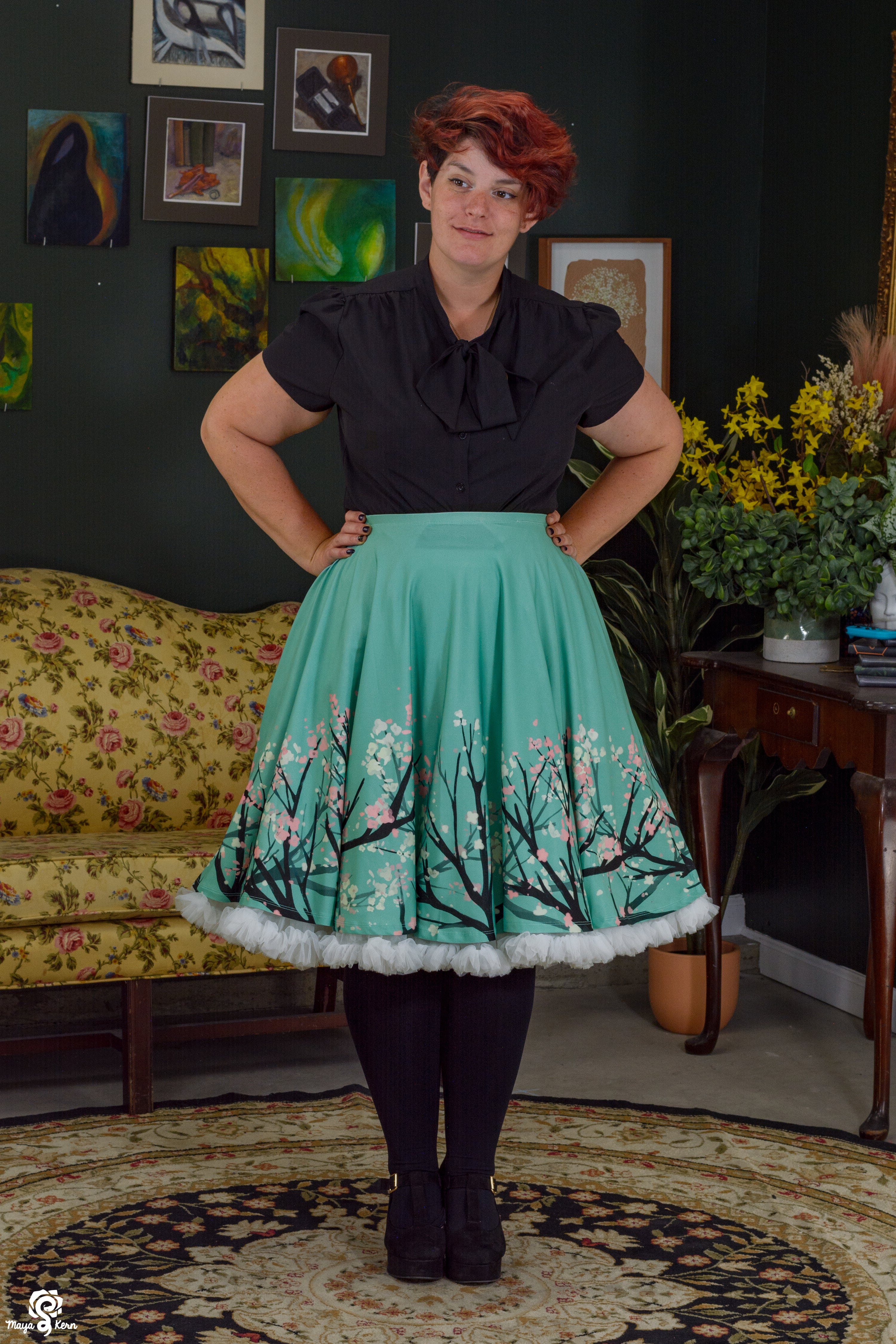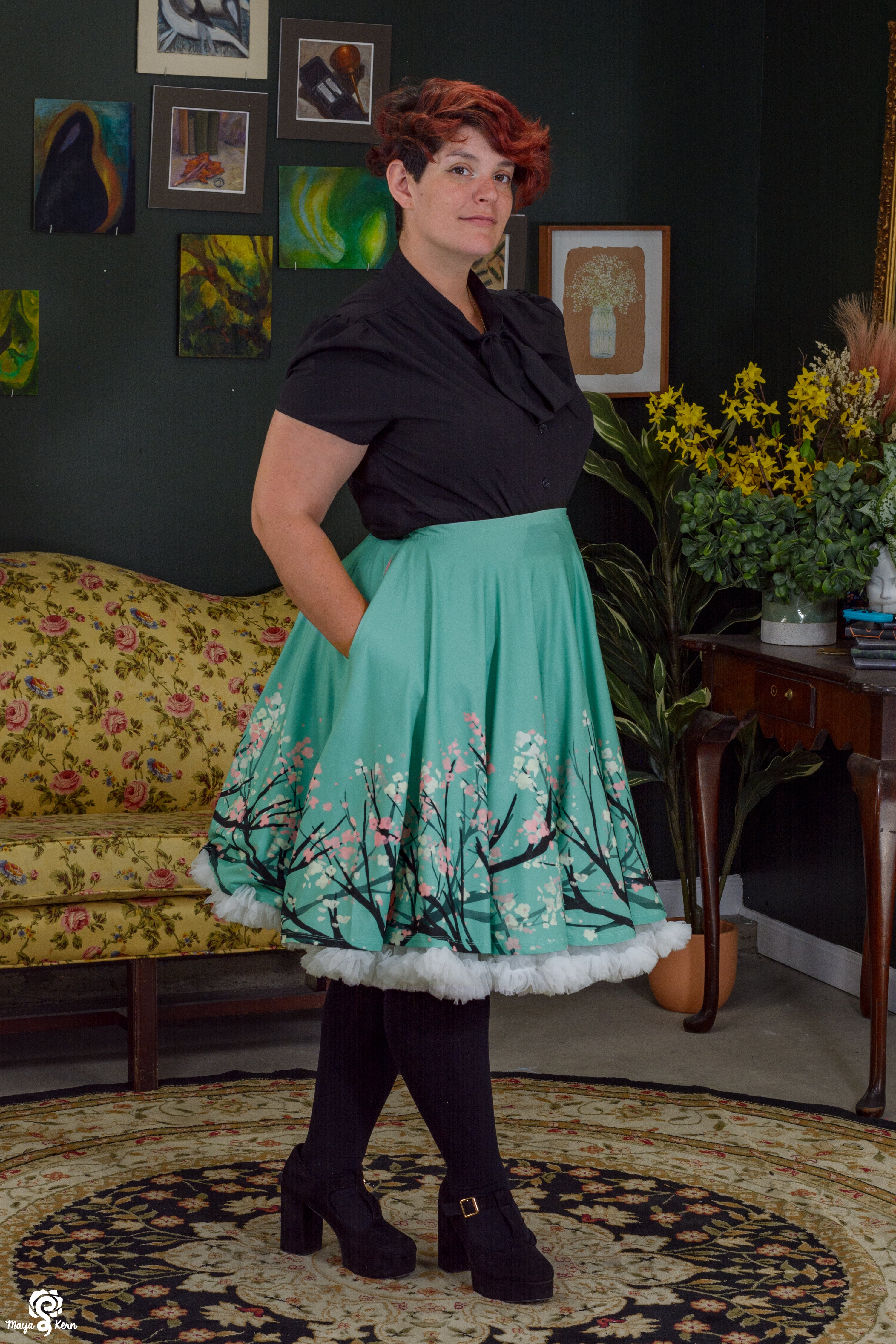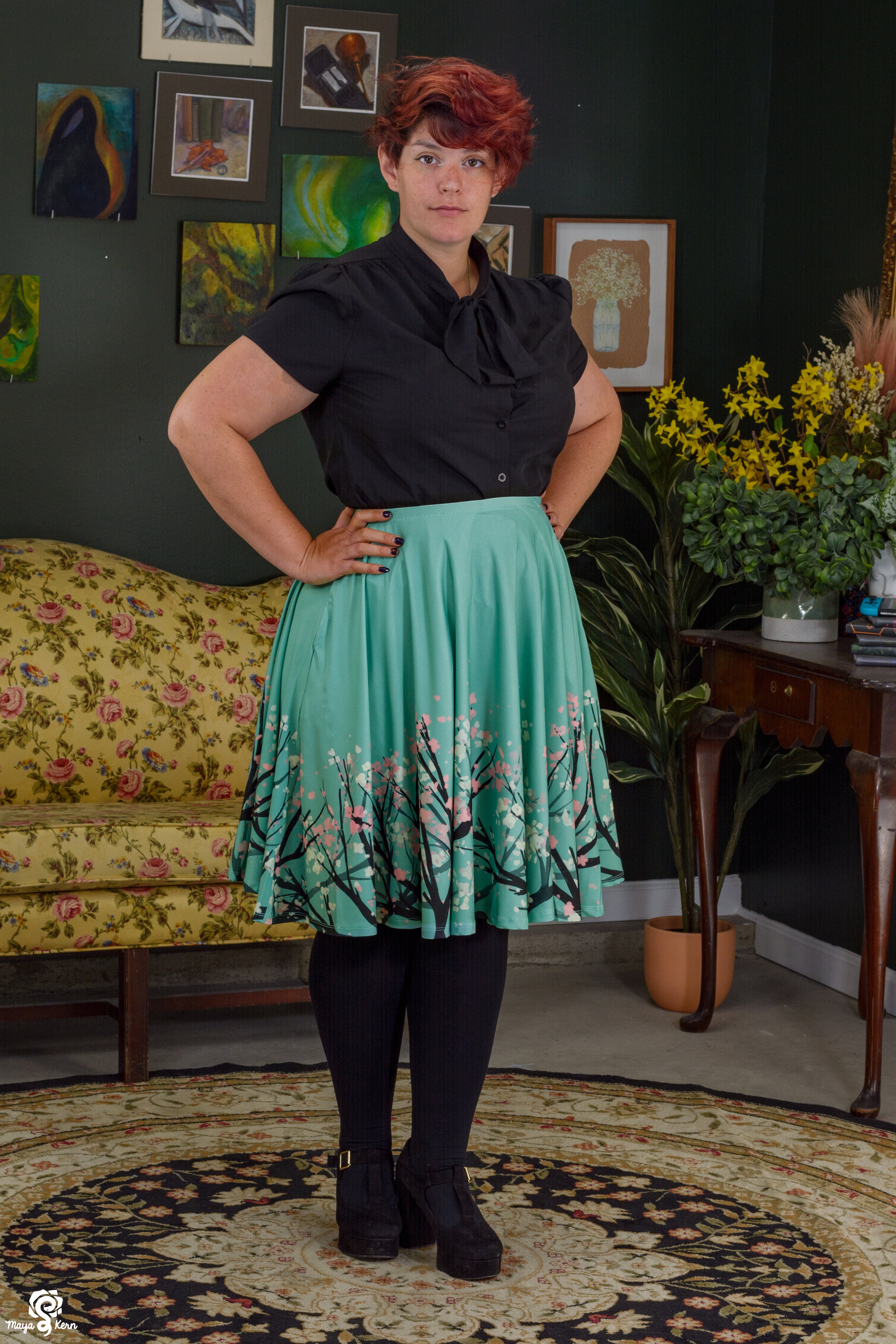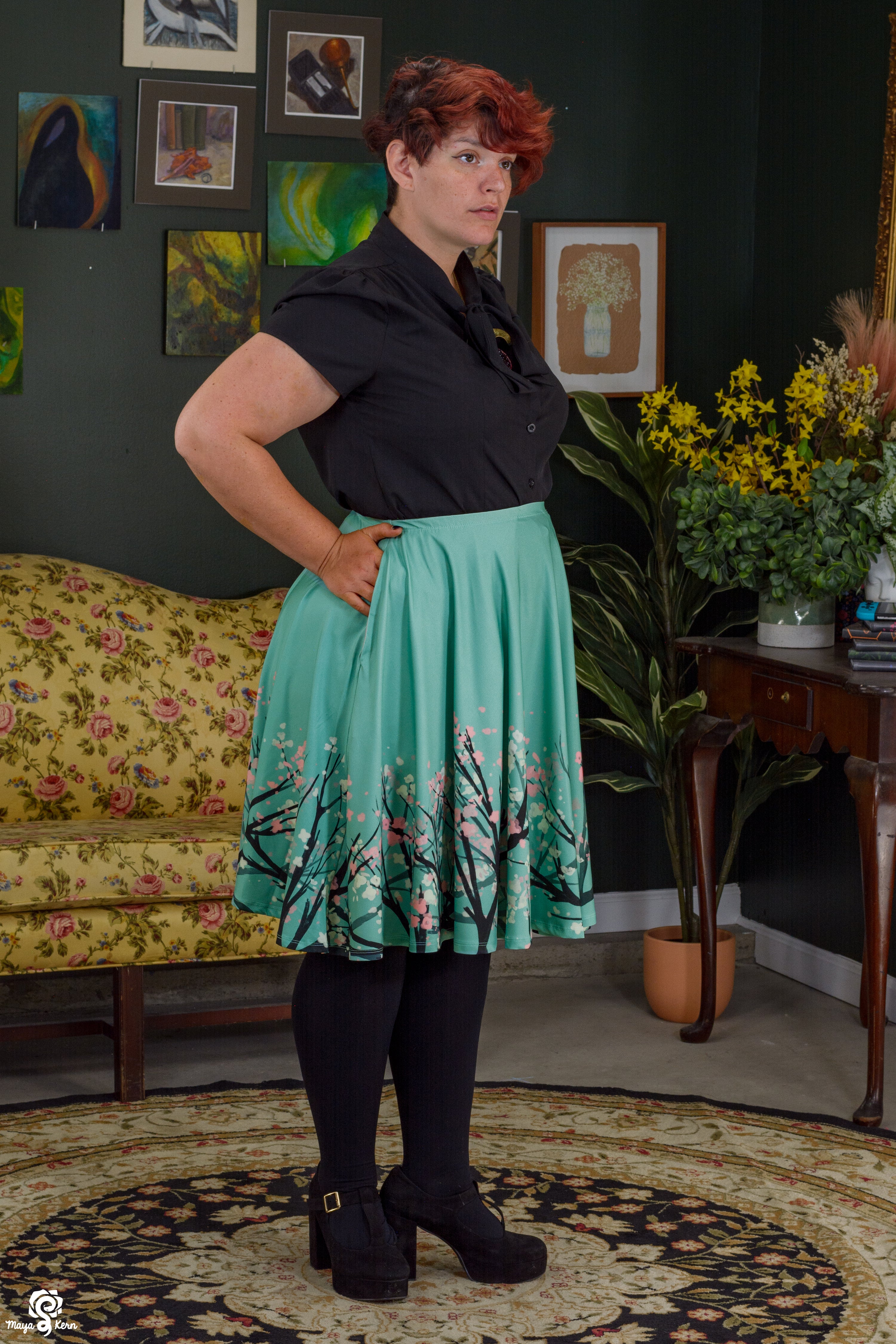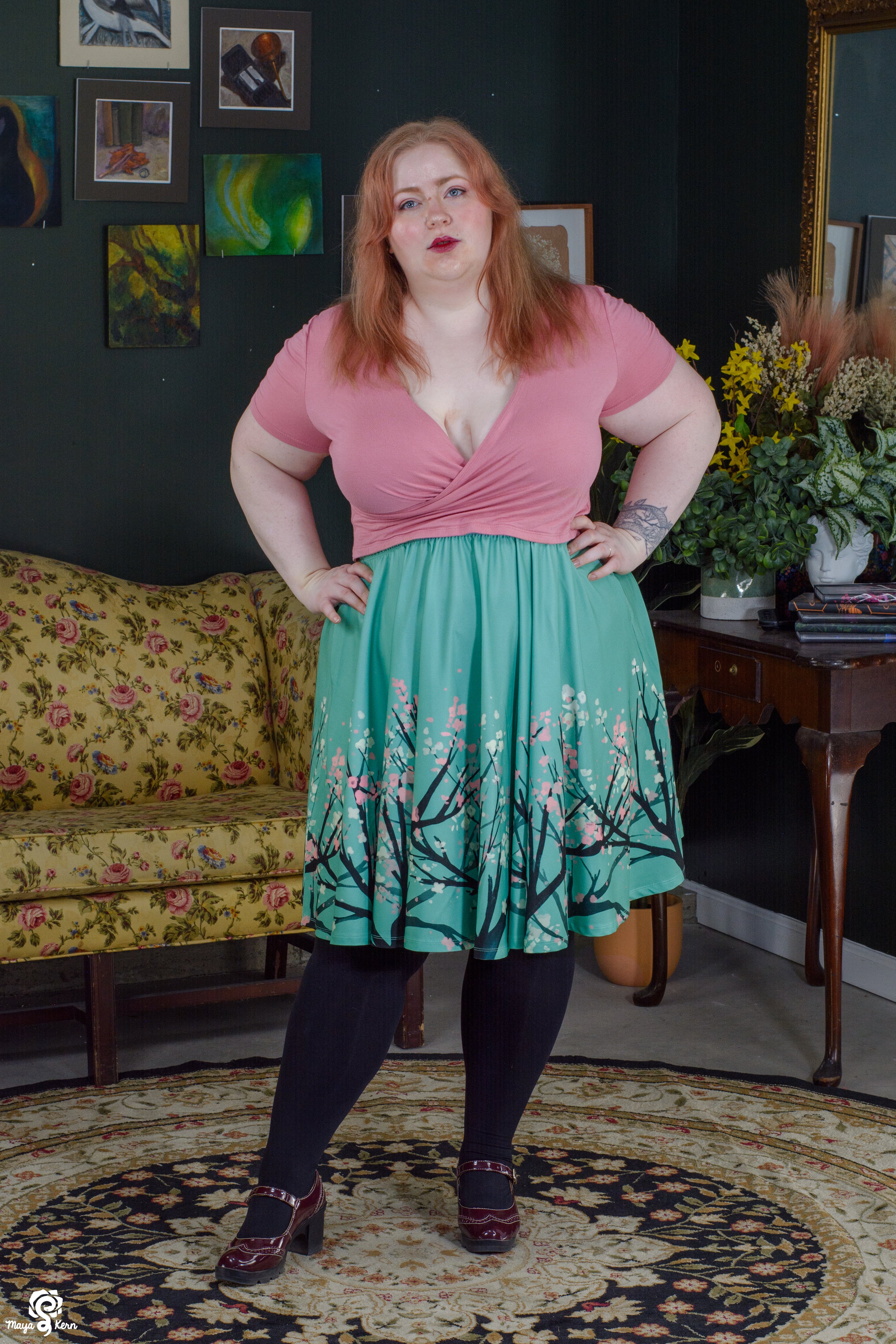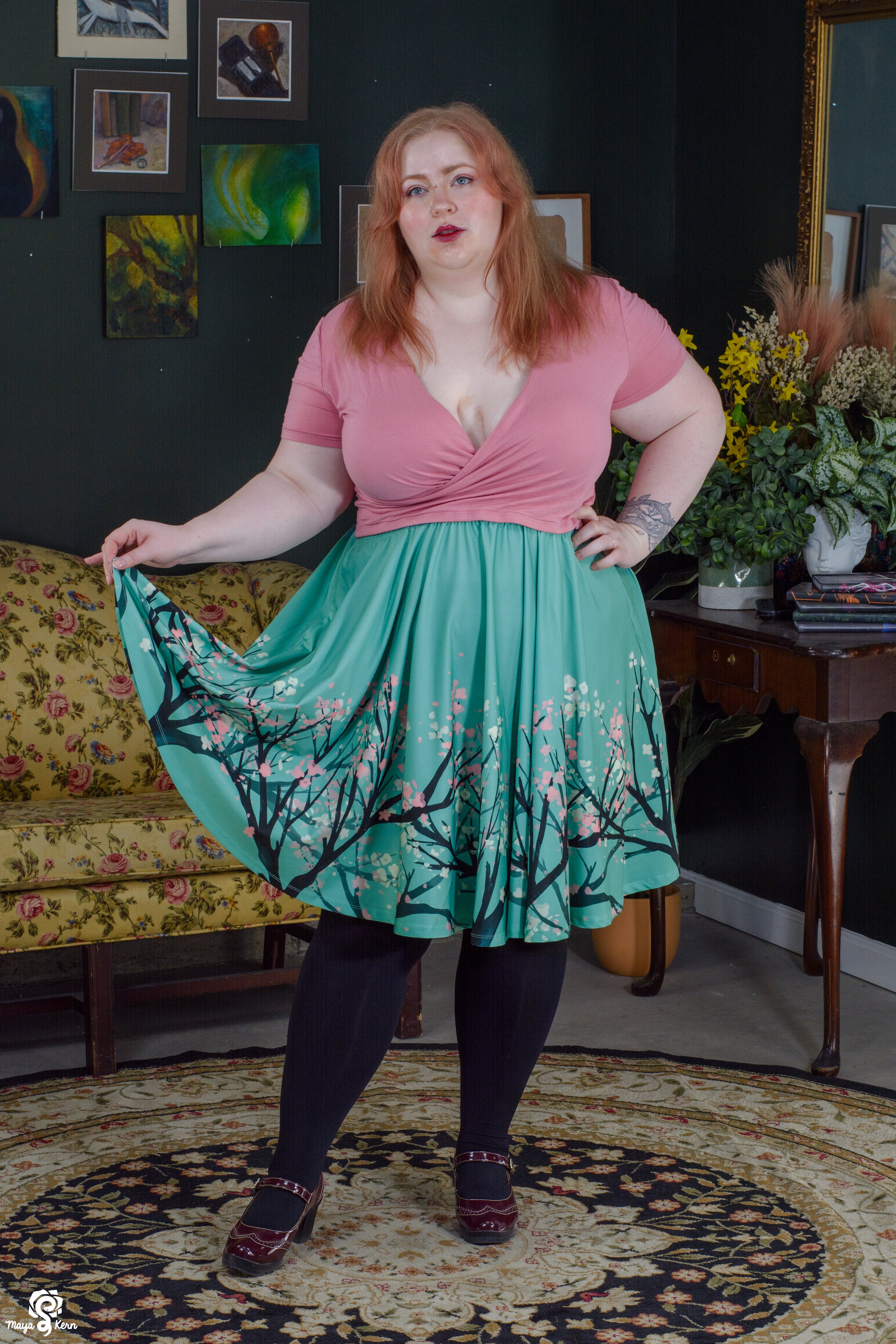 Maya Kern
Cherry Tree Midi Skirt
Sale price
$60.00 USD
Regular price
Stretchy circle skirt featuring my Cherry Tree design on a teal background. These skirts have pockets large enough to fit your phone, DS, Switch, hands, and maybe a small cat.  Petticoat not included.
These skirts come in four sizes:
SIZE A
15-30" (38cm-76cm) waist
25″ length
SIZE B
30"-45" (76cm-114cm) waist
25″ length
SIZE C
40"-60" (101cm-152cm) waist
25″ length
SIZE D
55"-70" (139cm-216cm) waist*
27" length
*This batch of skirts was made with faulty elastic and doesn't stretch up to our typical 85" waist
These skirts are very stretchy and the sizes have a lot of overlap! If you can't decide between sizes it comes down to preference; a smaller size will fit tighter and may stay up easier if you plan on filling your pockets, and a larger size will fit looser!
These skirts are made of a polyester/spandex blend
Made in Turkey in a Supplier Ethical Data Exchange and OEKO-TEX Standard 100 certified factory. SEDEX certifies ethical labor practices and OEKO-TEX Standard 100 certifies responsible textile production, ensuring there are no harmful substances present.
Maya
Wearing midi skirt size C
Height: 5' 5" (165cm)
Bust: 52" (132cm)
Waist: 42" (106cm)
Hips: 58" (147cm)

Ariel
Wearing midi skirt size B
Height: 5' 5" (165cm)
Bust: 41" (104cm)
Waist: 30" (76cm)
Hips: 50" (127cm)
--CARE--
Wash skirts in cold water and tumble dry normally.
Cute!!!
Love the cherry tree design and fabric of the skirt! Worth the money!
Gorgeous—highly recommend!
I've been anxiously awaiting this package since I ordered, and today it finally arrived. I ordered 3 in the midi version: this one, the bees, and the hydrangea. They are unbelievably soft and flowy (and of course twirly!) and they were not lying about the size of the pockets! The colors in the fabric are bright and true to the photos. The elastic waist is wide enough not to cut in, but not so wide it would roll. I'm 6' tall, and this hit just above my knees (almost sitting at the middle). I found the sizing chart accurate. Honestly, I was so in love after trying them all on that I just bought 3 more (might have been 4 but the sycamore one is sold out in my size). Now I just need those wrap tops please!!!
Fantastic!
I am so excited to finally be able to get this skirt. If you are on the fence, definitely get it. The colors and pattern are delightful, and there's a huge range of sizes. Definitely follow the advice to go smaller, because it is fun to be able to stuff your pockets. You really can carry so much, very freeing!!! The spin is wonderful and flutters beautifully without showing off your bum. Soft and the material feels quality. This is my third skirt from this company. Would recommend!!!!